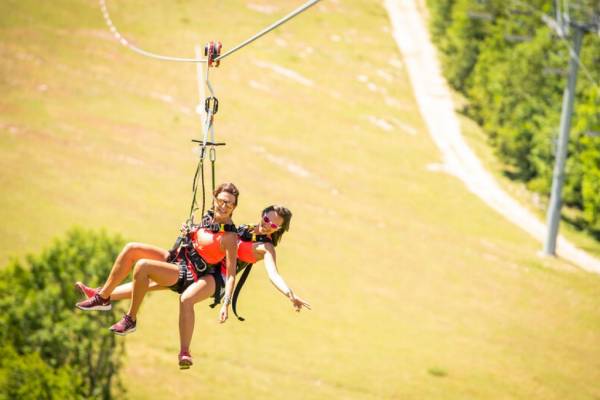 SENSATIONS GUARANTEED
The zipline welcomes you 7 days a week until August 30, 2022 at the foot of the Méaudre chairlift.

Discover the giant zip line, 1250 m long and 250 meters high.

Suspended in the void and comfortably installed in a harness, descend at up to 70 km/h...

SENSATIONS GUARANTEED !!!
Terug naar de lijst